Our roots date back to 1948, when brothers Bill and Jim Thompson built their first home in the Shawnee park neighborhood. Their qualities and standards soon defined what Thompson Homes is known for today, over half a century later. When you stand on a newly built floor of a Thompson Home, there's a 70 year foundation of builder craftsmanship beneath your feet. Today Thompson Homes tradition of excellence now extends into its 3rd generation and continues to carry an unmatched passion to meet and exceed your expectations. We believe there's no purchase more important to you and your family than your new home!
From its very inception, Thompson Homes has stood for a core set of values that reflect what is truly important to them: Uncompromised quality, integrity, and a level of customer service that goes far beyond the sell! As a family-owned company, we approach the business differently than any other builder.
We encourage you to drive around our neighborhoods, talk to our homeowners, walk through our models. You will soon discover why so many of our customers have built two, three, and even four homes with us. We are proud of our long term relationships and our family-oriented philosophy that translates into a rewarding home buying experience. We've learned our heritage too well to do it any other way!
The Thompson Homes Difference
Part of what makes us different is our unwavering commitment to building. Not just building homes, but building trust. Peace of mind. Relationships. Our people have a passion for what they do and the homebuyers that they work with, and it shows. We communicate with, encourage, and guide our customers throughout the entire homebuilding process, from well before the concrete is poured until long after move-in day. Your home is very important to you, so it's very important to us! Our ultimate goal is to provide you a home of increasing value and enjoyment for many years.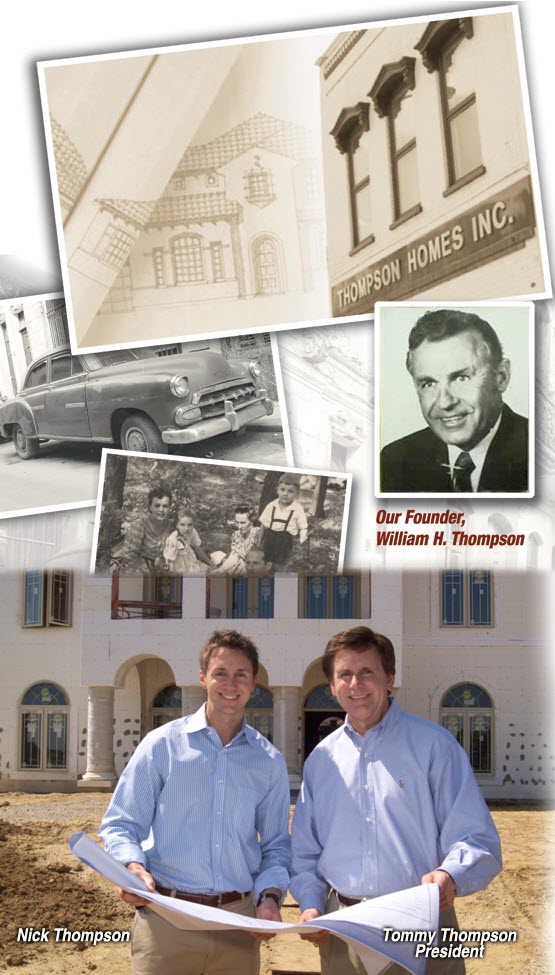 Home Buying News & Info
Stay Connected