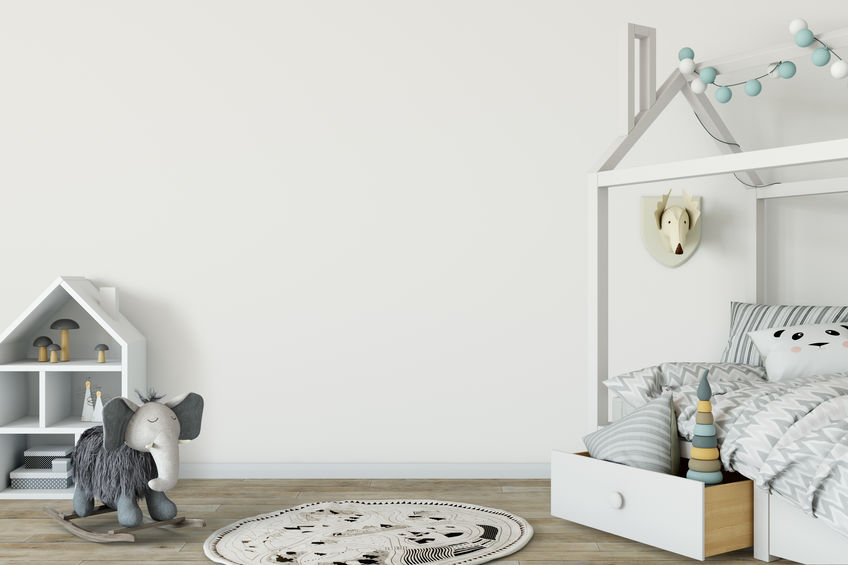 Fun and Functional Kids Room Designs
Are your kids excited about moving into one of our homes in Evansville IN so they can have a new room of their own? Or maybe you plan on renovating their room to help create a space all their own? There are many fun ways to design your kid's room. Read below for ideas.
Creative paint design – Stripes, zigzags, geometric patterns, space, wall murals, and movie-themes are all creative ways to design your kid's bedroom with paint. You could also graffiti your child's name on the wall or paint their child's name on the wall with stencil. Accompany this look with animal photos, sports photos, artwork, flowers, or superheroes. These designs will help add visual interest to your kid's room.
Select versatile furniture – When designing your kids' bedroom, it would be beneficial to integrate furniture that is versatile into your design. You should also consider both the short-term and long-term needs of your child. Select furniture pieces that they can grow into their teenaged years and even transition into adulthood.
Incorporate durable flooring – You may opt to outfit your kid's rooms with soft and durable carpet. It should be comfortable enough for them to sit on the floor and soften their falls. If their rooms have wood or laminate flooring, you may want to place an area rug placed at the foot, to the side, or under the bed to enhance the ambiance or the room and bring a bit more coziness into the space.
Use built-in storage – Built-in storage will help keep your kiddos organized. They can be used to display artwork, books, pictures, stuffed animals, toys, trophies, and other things.
We hope the above gives you inspiration when figuring out how to design your homes in Evansville IN kid's bedroom.

Tags: homebuilder evansville in, new homes evansville in