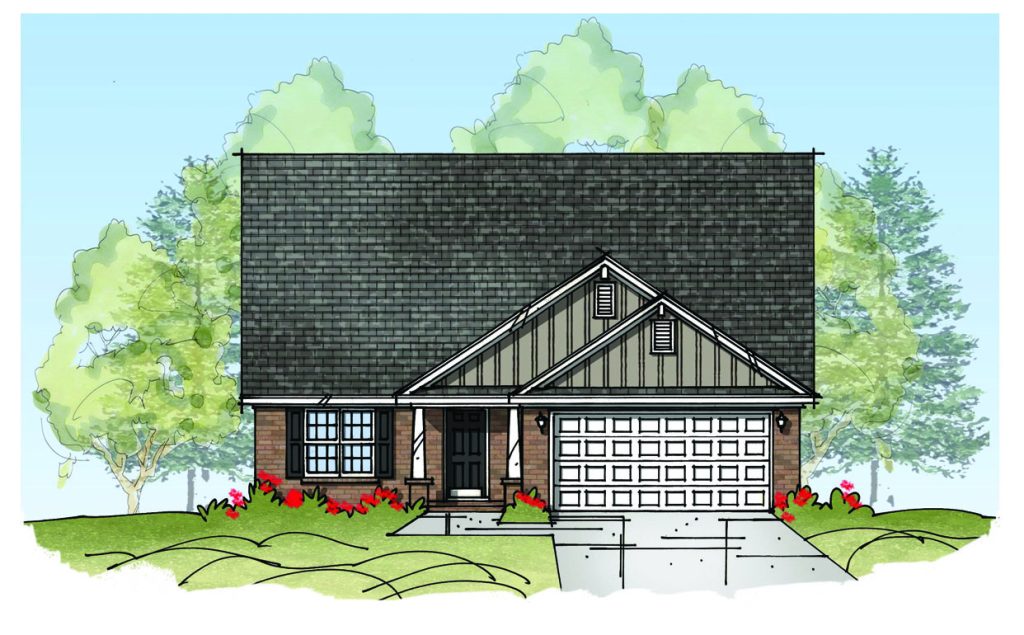 The Beaumont
3 Beds
/
2 Baths
/
2 Car Garage
/
2,193 Sqft
Introducing the Beaumont Plan – Where Craftsmanship Meets Comfort!
Step into the lap of luxury with our Beaumont plan, a two-story craftsman-style masterpiece that redefines modern living. As you enter, you're greeted by the grandeur of a home designed with your utmost comfort in mind. Your journey begins on the main floor, where the owner's suite awaits, offering not just a room, but an experience. Revel in the spaciousness of your bedroom, complete with a large walk-in closet that dreams are made of. The ensuite bathroom is a sanctuary in itself, featuring a separate toilet closet and ample room for a second sink on the expansive vanity.
The heart of the home, the kitchen, comes with an  abundance of cabinets to ensure that every gadget and spice has its place, and the convenient eat-in bar becomes the epicenter of family gatherings, morning coffees, and late-night conversations. Venture to the second floor, where three generously sized bedrooms await, each adorned with its own walk-in closet, because we believe your wardrobe should have a home too. The real showstopper? An oversized bonus room that beckons for entertaining or transforming into the home theater you've always dreamed of. Need an extra guest room? No problem. This space easily converts, adapting to your ever-changing needs.
The Beaumont plan is a haven of light, with strategically placed windows that welcome the sun and offer panoramic views of your surroundings. Whether it's the soft glow of dawn or the vibrant hues of sunset, every moment feels magical inside your Beaumont home.
**Optional Touches for Your Unique Taste:**
Customize your Beaumont haven with optional features like a cozy fireplace, perfect for creating a warm ambiance on chilly nights. And imagine unwinding on your rear patio turned screened porch, where the whispering breeze and chirping crickets provide the soundtrack to your tranquil evenings.
With a two-car garage, spacious laundry room, and thoughtfully placed bathrooms, the Beaumont seamlessly blends elegance with practicality. Every detail is designed to enhance your daily life, making chores a breeze and relaxation inevitable. The Beaumont plan isn't just a house; it's a lifestyle. It's where memories are made, where dreams take flight, and where you truly feel at home.