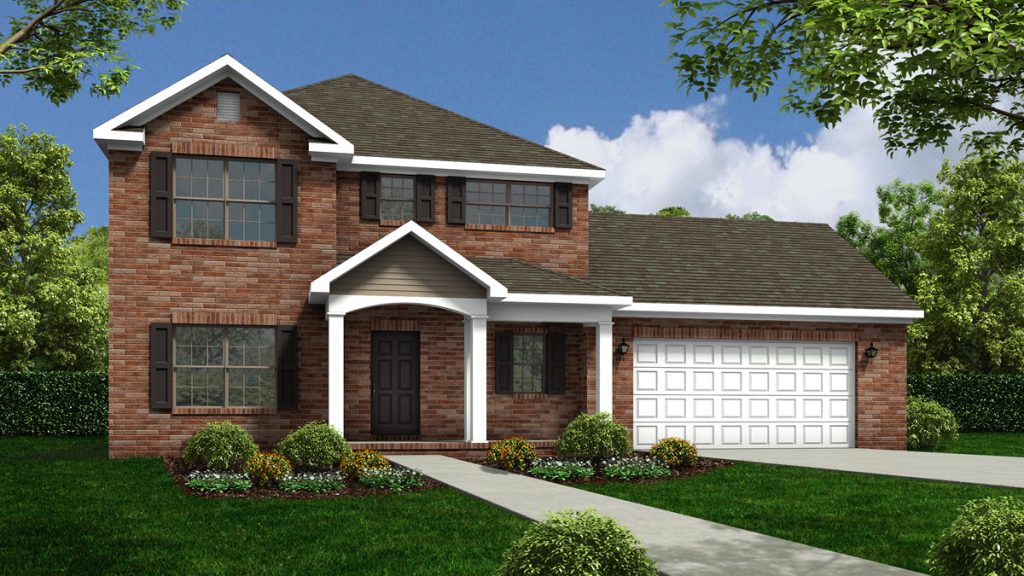 The Lyndon
4 Beds
/
2.5 Baths
/
2 Car Garage
/
2,396 Sqft
Introducing the Lyndon Plan: Where Luxury Meets Practicality
Elevate your lifestyle with the Lyndon Plan, a floorplan that seamlessly blends elegance with functionality. Nestled in the heart of innovation, this home is meticulously crafted to cater to your every need, offering a haven of comfort and style.
**Spacious 2-Car Garage and Mud Room:**
Pull into your spacious 2-car garage, where the promise of convenience begins. With ample space for your vehicles and more, this feature ensures your vehicles stay protected and your possessions well-organized. The adjacent mudroom welcomes you home, providing a designated space to shed the day's stress and clutter.
**Luxurious Bedrooms with Walk-In Closets:**
Discover a sanctuary in each of the four bedrooms, each designed with your utmost comfort in mind. Experience the luxury of space with walk-in closets, providing you with ample room for your wardrobe and personal belongings. Every day feels like a retreat when you can surround yourself with your favorite things.
**2.5 Baths for Ultimate Convenience:**
Indulge in the indulgence of 2.5 meticulously designed bathrooms. Whether you're unwinding in the master suite's spa-like bath or accommodating guests with grace, these thoughtfully crafted spaces ensure every moment spent in them is one of relaxation and rejuvenation.
**Separate Den/Home Office:**
Find inspiration and focus in your private den or home office. Designed for productivity and adorned with natural light, this space invites creativity and concentration, making it the perfect spot for remote work or quiet reading.
**Open Kitchen Layout for Culinary Delights:**
Envision culinary creations coming to life in the open kitchen layout. With top-of-the-line appliances and ample counter space, this kitchen is a chef's dream. Entertain guests, prepare gourmet meals, and create lasting memories in this heart of the home.
**Optional In-Laws Suite with Full Bath:**
Welcome guests or accommodate family with grace in the optional in-law suite. Complete with a full bath, this private sanctuary ensures that your loved ones feel at home, offering them comfort and independence while maintaining the closeness of family.
**Optional Butler's Pantry:**
Indulge in the convenience of the optional butler's pantry. This sophisticated addition provides extra storage and prep space, making hosting events and dinner parties a breeze. Elevate your entertaining experience and impress your guests with seamless service and elegance.
The Lyndon Plan is not just a house; it's a lifestyle. It's where memories are made, where dreams are pursued, and where you truly belong. Experience the epitome of modern living – where luxury meets practicality – in a home designed to exceed your every expectation. Welcome to your future, where the Lyndon Plan becomes your reality.