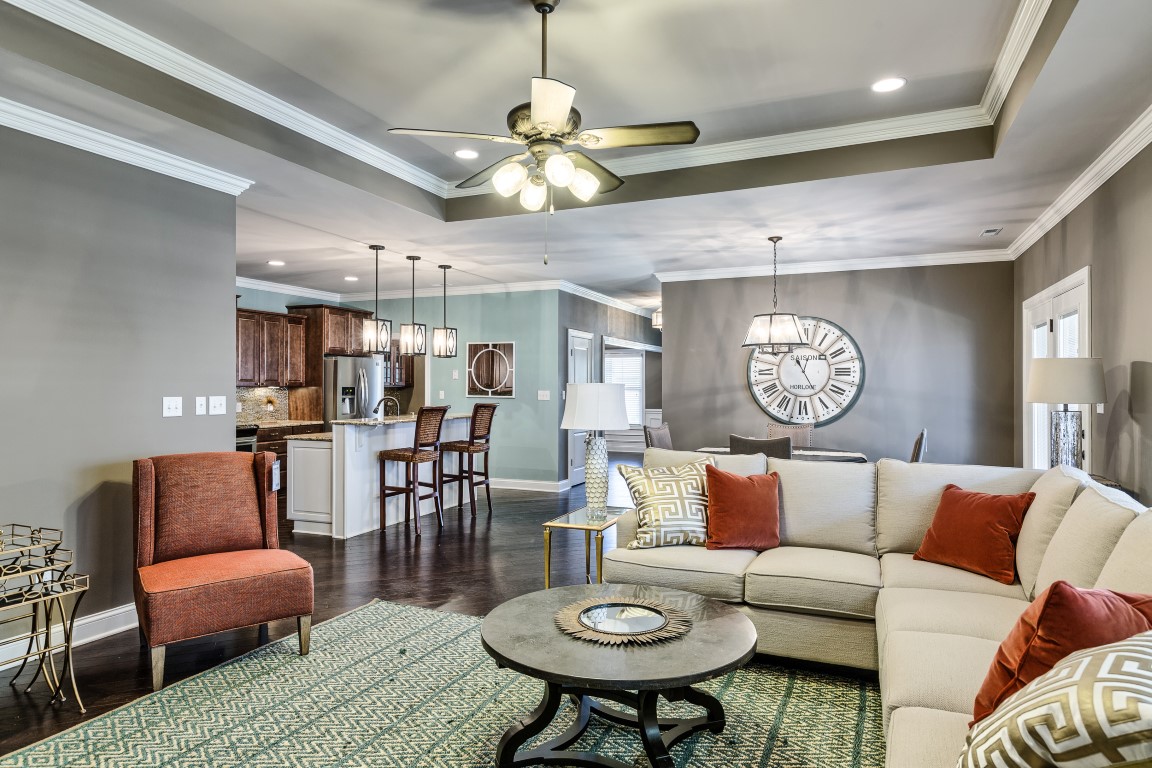 How Long Does it Take to Build a New Home
Knowledgeable and experienced builders make the new home construction process seem easy, because they've planned it out every step of the way. Builders with a proven, reliable, streamlined process will make sure you feel in control of your new home build, keeping you updated on progress and what's needed from all parties.
Once you've gone through the process of selecting your floorplan, choosing your homesite, and finalizing your sales agreement, it's time for your new home to come to life! At Thompson Homes, the construction process has four simple steps and takes about 8-11 months, with homeowner walk-throughs and inspections to make sure the home is meeting and exceeding both building codes and your high expectations.
Here's a step-by-step playbook of the new home construction process, what you should expect, and how long it takes.
How Long Does it Take to Build a New Home?
Step 1: Getting to Know You (~2 weeks)
During this step we'll get to know you and what you're looking for, so that we can find the perfect home design that most closely fits your needs. We'll walk you through available homesites to choose from. Then we'll ask you to commit to a purchase agreement and give a $1,500 deposit for work to begin. Then we're off to the races!
Step 2: Pre-Construction (1-2 months)
Your ideas will come to life on paper in this important step. We'll work with you to draft your home's preliminary plans with the structural options most important to you, then you'll meet with our interior designer at our design center to select all your finishes, such as flooring, cabinets, paint colors, light fixtures, and more. We'll ask you to secure your financing at this time, then we'll finalize all your construction drawings and work on securing all the building permits we need.
Step 3: Construction (7-9 months)
Now the excitement really starts building (pun intended)! We'll carefully walk your site and finalize placement of your home and get your final approval, then we break ground and get to work. You'll be amazed at how your home starts to take shape as framing goes up, systems are installed, and drywall is added. We'll ask you to attend a series of meetings during the construction process to confirm everything is as expected, and we'll also have several third-party inspections to test energy-efficiency and to ensure that all building codes are met. When construction is complete, you'll have a homeowner orientation meeting to learn all about your new home. Then we're on to the final step…
Step 4: It's All Yours!
You'll close on your new home and move in! Now you can relax, settle in, and reflect on your amazing journey to new home ownership. Most importantly, you can look forward to a lifetime of memories in your new space. We'll check in at 60 days and 11 months for a warranty review just to make sure everything in your home is working as it should. Congratulations — what a wonderful accomplishment!
To recap, here is our 4-step Path to Home Ownership:
Step 1: Getting To Know You (~2 weeks)
Review home plans
Determine preliminary price for your new home
Site visit to review and select homesite
Purchase agreement & deposit
Secure financing
Step 2: Pre-Construction (1-2 months)
Design collaboration
Design meetings with our interior designer
Finalize construction drawings
Building permits
Step 3: Construction (7-9 months)
Pre-construction meeting with Superintendent
Foundation & framing
Pre-Drywall walk-through meeting
Energy analysis – pre-drywall inspection
Interior trim
Energy analysis – blower door test
Occupancy permit issued
Homeowner orientation meeting
Step 4: It's All Yours!
Home handover
60-day warranty review
11-month warranty review
Have questions about building a new Thompson home in Owensboro, Ky or Evansville, IN? Please contact us; we're happy to answer them!

Tags: homebuilder owensboro ky, homes for sale owensboro ky, new homes owensboro ky