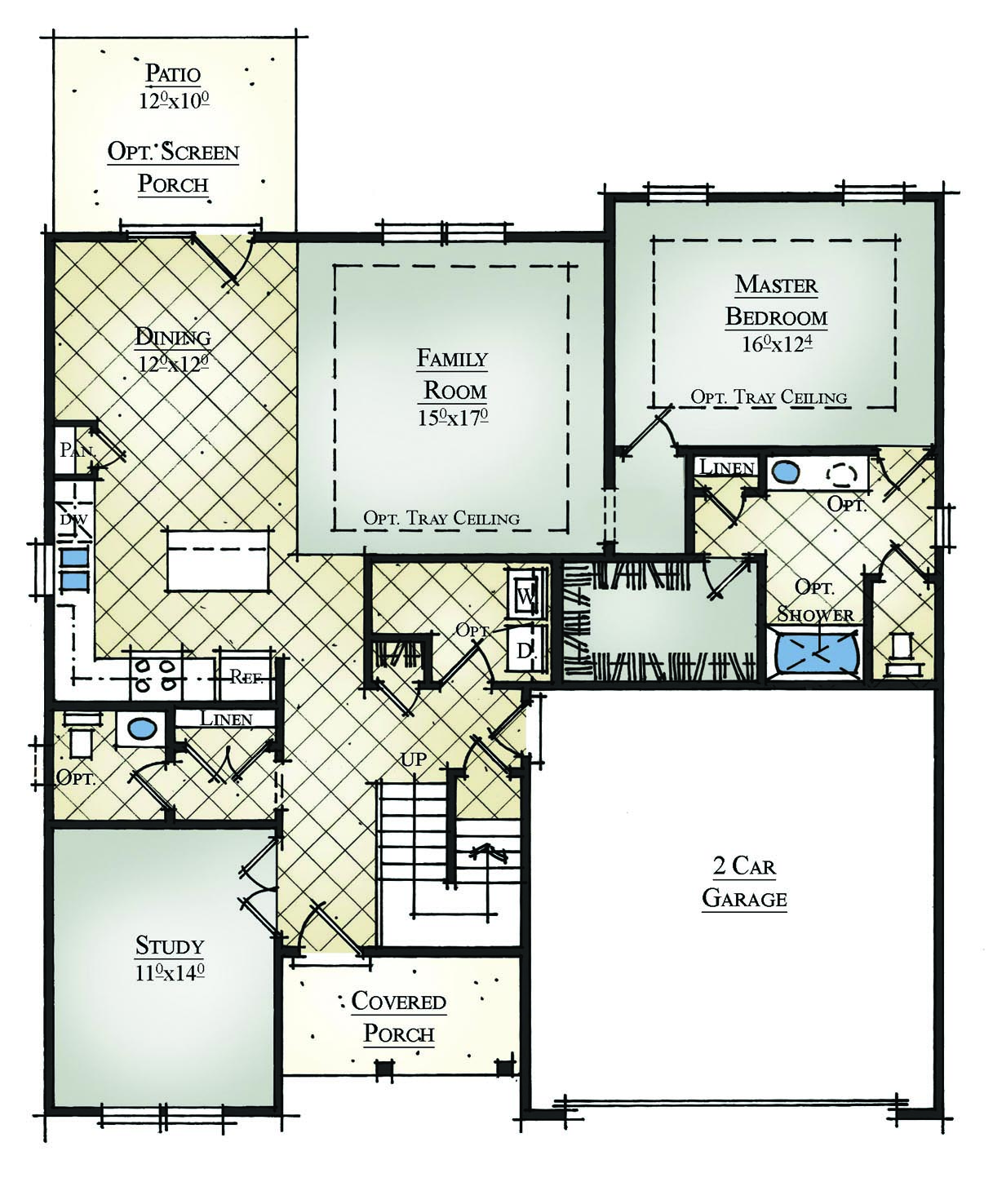 Stylish Family Room Layout Tips
Selecting a layout design is not necessarily hard, but it is not necessarily easy. Be inspired by your Owensboro KY homes neighbors or read below for stylish family room layout tips.
Asymmetrical layout – This informal layout design is more casual and cozier. Feature a couch in your family room with a side table on one side and a large potted plant or a floor lamp on the other side. You could also add an accent chair on the opposite side of the couch. This look will create visual interest in the Delaney floor plan family room.
Sectional layout – Maximize your space by outfitting your family room with a sectional. You can select a large sectional that will be the only seating option in the room. Or, you can get a smaller sized sectional and add a couple of chairs on the opposite side of the sectional. A sectional will provide great seating options for your family and guests. This is great for the Lyndon floor plan since this layout features one of our larger family room.
Symmetrical layout – This layout design is a formal mirror of itself. Get two sofas that face each other and add a coffee table in the middle of them. It will create a clean and simple look in your family room that will encourage conversation. This look will look good because the Lyndon floor plan is spacious. If you include the optional fireplace in the Lyndon design, you can design your layout in front of it.
Well-balanced layout – This design is akin to the symmetrical design, but it is not a mirror image of itself with matching furniture and accessories. Accomplish this look by including a sofa, adding a couple of accent chairs or armchairs on the opposite side, putting down an area rug and placing a coffee table on top of it. You are creating a proportioned look without having to add another sofa or large piece of furniture. This is perfect for the Camelia floor plan.
How do you plan on decorating your family room? Which designs do you think will look best with our Owensboro KY homes floor plans?

Tags: homebuilder owensboro ky, homes for sale owensboro ky, owen