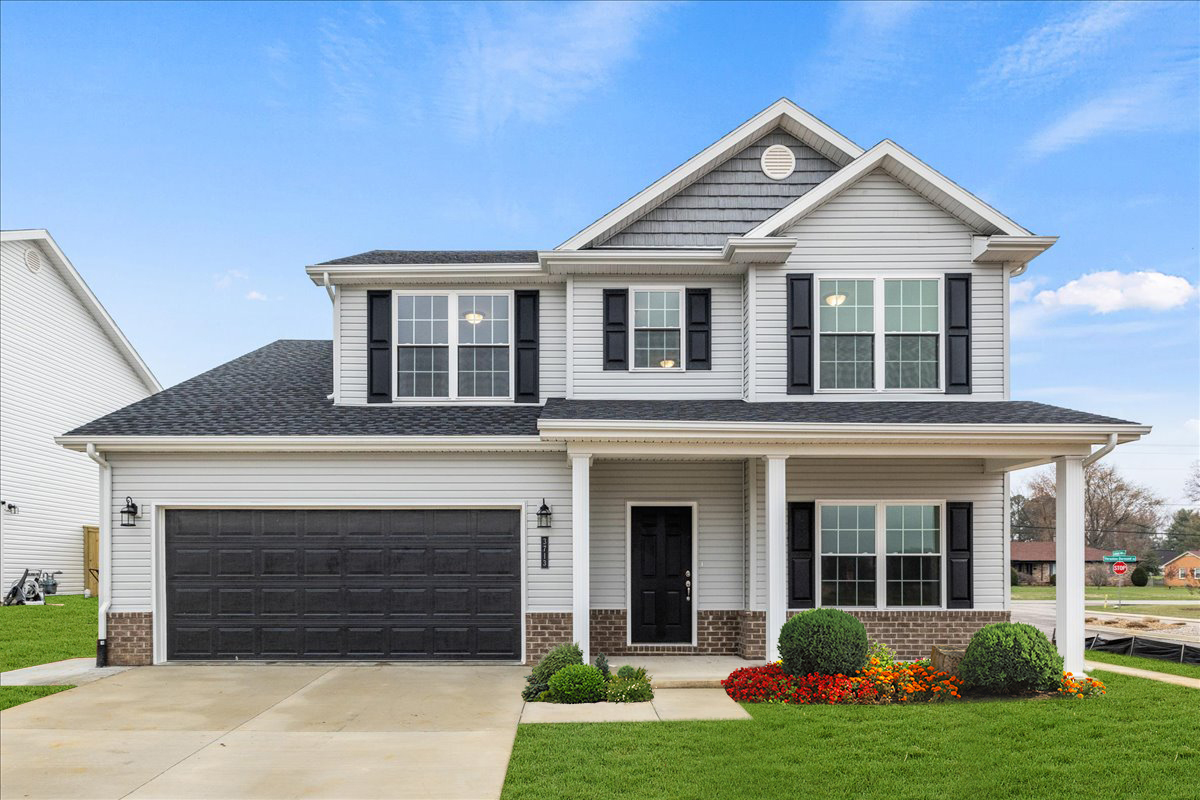 The Complete New Home Construction Process
You've gotten your mortgage squared away, the purchase agreement is signed and delivered, and you've just completed your design appointment. Things are moving right along, and now it's time to start the construction process of your brand new Thompson home! Soon you'll see your dream start to materialize, and all the time and effort you've put into getting this far will feel so good.
As part of Thompson Homes' post-contract communication plan, we keep you updated every step of the way throughout this process, so you never have to guess or worry about what's next. In fact, you are a critical part of the process, and we can't move on unless you are satisfied!
Pre-Construction Meeting (Meet with Builder)
During this meeting you will:
Get acquainted with the construction process & safety protocols
Review your houseplans, site plan, and cabinet drawings
An overview of the construction schedule
Confirm your estimated Start Date
Introduction to BuilderTrend
Communication process during construction
Construction Begins!

Excavation, Foundation, & Utilities

Here is where it gets real! Under the supervision of our construction manager, the team breaks ground, digs out space for the foundation, pours concrete, and installs utilities like water, gas, and electric.

Mechanical, Electrical, & Plumbing Rough-Ins

This is you start to see where your electrical outlets and lighting will be located, plumbing lines, and heating and air vent.

Framing

The "bones" of your house are assembled using lumber. You start to see the roofline, front entry, and where each room will be.

Sheet Rock, Tape, & Texture

The walls go up, and you start to truly see the layout and size of the rooms. You also start picturing yourself living there… just a bit longer!

Insulation

This is the step that keeps your home toasty in the winter, cool in the summer, and energy-efficient and quiet all year long.

Pre-Drywall Meeting (Meet with Builder)

Meet with your Thompson Homes team to see behind the walls of your new home.

Painting

Now your home comes to life with color! All the walls and trim are painted in the color scheme you selected.

Cabinets & Trim Installed

Those gorgeous cabinets you selected? They're going in! Doors and molding are also installed. The interior is taking shape.

Hard Surfaces Installed (Flooring, Carpeting, & Tile)

Those hours of selecting options and finishes are well worth it when you see them all come together in a gorgeous home design, completely inspired by you.

Countertops

Sleek, modern, stunning – countertops are the Chef's Kiss!

Mechanical Finish (Plumbing, Fixtures & Hardware)

The finishing touches are put on all the systems in your home. They are inspected and tested to make sure everything runs smoothly.

Pre-Clean

It's almost reality – we clean your home top to bottom and the beauty of it shines through.

Buyer's Orientation (BOM)

We introduce you to every inch of your new home and educate you on how it works and how to maintain it. We also explain how our warranty program works, giving you peace of mind that we're still here for you, even after you move in.

Detailing and Final Clean

The last fingerprint is removed, the blinds are adjusted just so, the thermostat is set to the perfect temperature, and then…

Confirmation Meeting (w/Customer Care) & Move-In!

The day you've been waiting for is finally here! All your hard work, planning, and commitment pays off, and you own a home that is expertly designed, masterfully crafted, and all yours. What an accomplishment – congratulations!

If you'd like to learn more about Thompson Homes' construction process, or any of our available homes and communities throughout Kentucky, please contact Chelsea at 812-972-8918. We'd love to show you around!

Tags: homes for sale evansville in, new homes evansville in