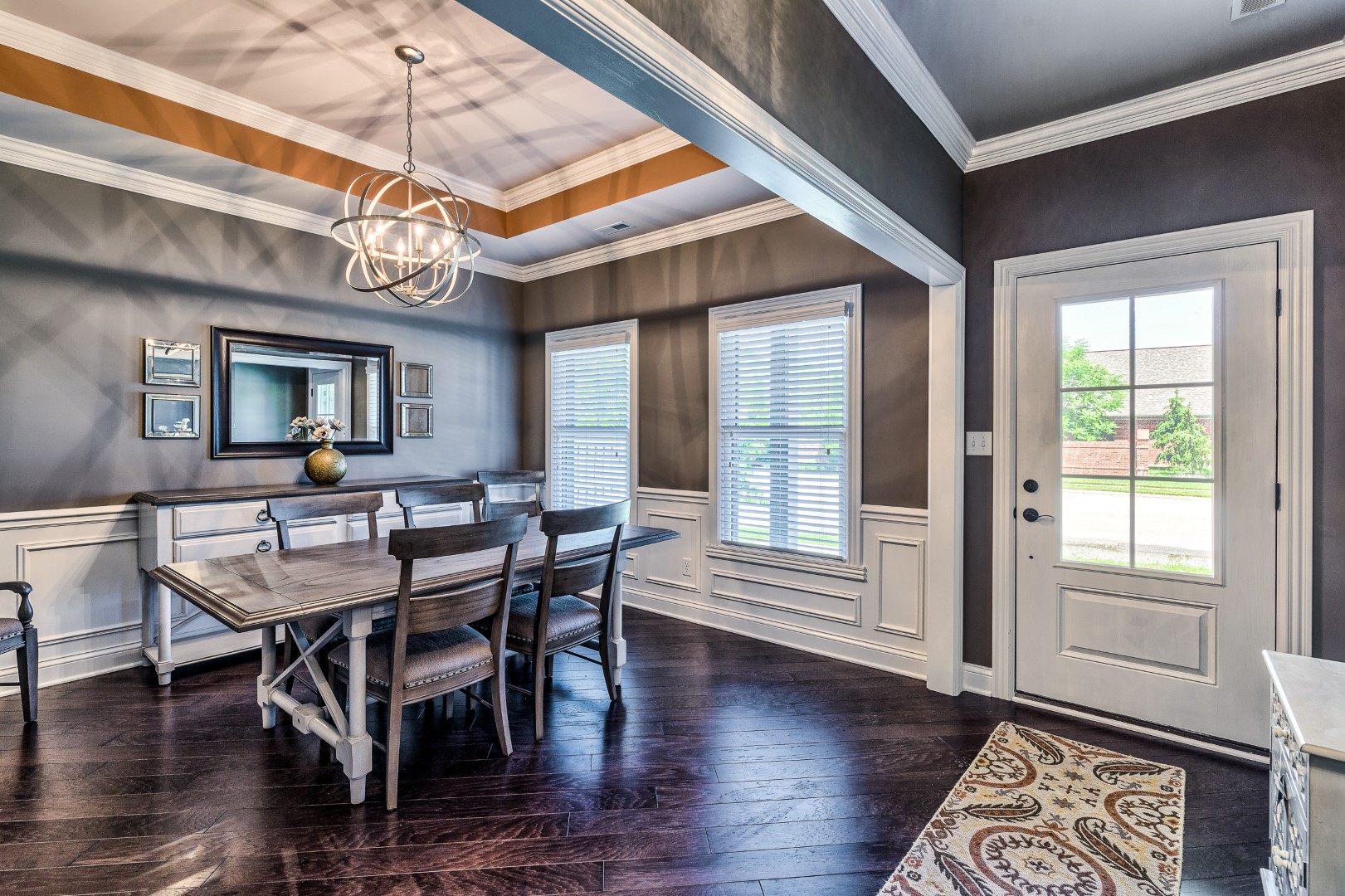 Tips for Designing a Dining Room Fit for Entertaining
The holiday season is in full swing! Whether you plan on hosting a formal dinner party or prefer a more casual atmosphere entertaining your friends or Owensboro KY homes neighbors, our dining rooms are flexible enough for you to do either. Use these seven tips to design a dining room fit for entertaining.
Create an inviting space – The color of your dining room is important and will help set the tone of this space. Choose warm colors to create a chic or elegant dining room.
Coordinate the space – Most of our floor plans provide open concept living. If you have an open floor plan, your space should coordinate with the living room and kitchen to create a unified look.
Select a flexible table – The dining table will be at the center of your dining entertaining experience. Select a table that is flexible, will accommodate the number of people you normally host, and will allow for additional seating. Choose a table that fits the shape and size of the dining room as well.
Choose comfortable seating – Not all your dining room chairs have to be the same. Get creative with your seating to match your table but provide comfortable seating.
Incorporate stunning lighting – You want to make sure you have ample lighting in this space. Hang an attention-grabbing light fixture above the table to help set the tone.
Stay organized – This space can get cluttered easily. Add open shelving to display items and save space. Or utilize a buffet, cabinet, credenza, hutch, or sideboard to create an additional surface space and to store your China, dinnerware, drinkware, serving utensils, serving bowls and platters, and to make things easily accessible.
Add a mirror or artwork– To magnify your space, one or more mirrors will do. If you would like to create a more dramatic space add artwork on the walls or an art sculpture on a table or organizer.
It is hard to believe the year is almost over. From our Thompson Homes family to yours, we wish you a happy holiday season and New Year!

Tags: homebuilder owensboro ky, homes for sale owensboro ky, new homes owensboro ky